My Books
Territory
In a remote Finnish hunting community, darkness and the cold hold the villagers close. As a pack of wolves threaten the village's future, grief-stricken hunter Jari must unite the population to reclaim their territory.
Haunted by the loss of his wife and his best hunting dog, hunter Jari tries to stem the flow of alcohol and grief that threatens to destroy his life. As the darkness and isolation of winter settles around his small hunting community in remote Finland, it brings with it another threat. The encroachment and growing boldness of a pack of wolves endangers the villagers' way of life. The presence of the wolves opens old feuds and cracks within the community's makeup. As Jari tries to lead the villagers through their toughest season, it soon becomes clear that not everyone will survive the winter…
Get your copy of Territory in ebook or paperback here or buy from me directly via Northern Republic Press.
Dark Missives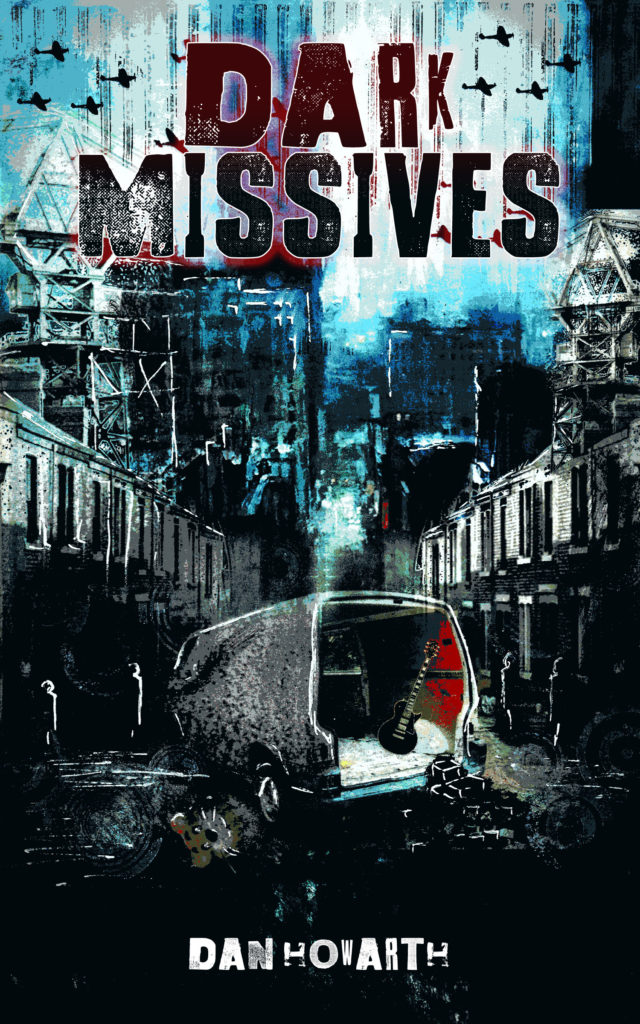 DARK MISSIVES is the debut collection from author Dan Howarth, bringing together 11 stories that encompass the full range of horror.
A holiday camp employee finds himself in the middle of a murder spree. A band's biggest fan discovers just how far he will go for new music. A detective investigating a series of murders gets pulled into the seedy underbelly of the city. A delivery driver gives in to temptation and opens a suspicious package. The owner of a gallery is determined to leave his own legacy on the art world.
Let DARK MISSIVES take you on a tour of the roads less travelled in Northern England to explore what truly lies in the shadows.
Get your copy of DARK MISSIVES in eBook or paperback here or visit Northern Republic for a signed paperback copy.
Dulce Et Decorum Est
A young history student on a school trip finds a picture of his long dead doppelganger on the wall of a Belgian war museum. As his homesickness and social awkwardness kick in, his experience of the Somme comes to replicate the horror of those that fought there more than one hundred years earlier…
Get your copy of DULCE ET DECORUM EST in eBook or paperback here.
Editorial Credits
I have co-edited three themed anthologies with James Everington, who is a fantastic author in his own right. We have been very fortunate to be able to work with some wonderful writers, who have contributed stories of incredible quality. We have also worked with some fantastic small presses that have worked hard to promote the books and produce a high-quality product for our readers.
The Hyde Hotel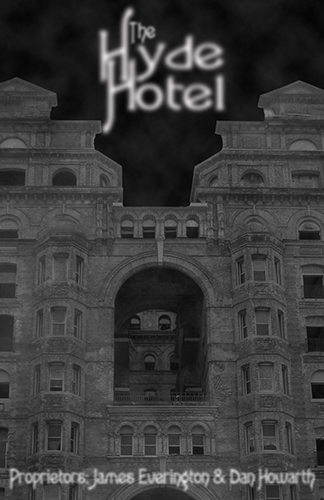 All the stories in The Hyde Hotel are set in the titular hotel, a place that can be simultaneously dingy or grand, premium or bargain basement. But no matter how it appears, the Hyde Hotel holds ghosts and mysteries for every resident.
Get your copy here – Amazon (UK | US)
Imposter Syndrome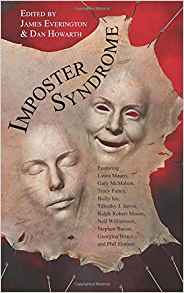 The clue here is in the title, Imposter Syndrome feature stories about imposters, doubles and doppelgangers. Every story varies the theme, from twisted changelings to virtual reality celebrity chaos.
This anthology was short-listed for a British Fantasy Society Award in 2018.
Get your copy here – Amazon (UK | US)
Pareidolia
Pareidolia is the phenomenon of seeing faces in clouds or hearing voices in static on the radio. We collected stories from some fantastic writers in this volume and we're really chuffed with the end product.