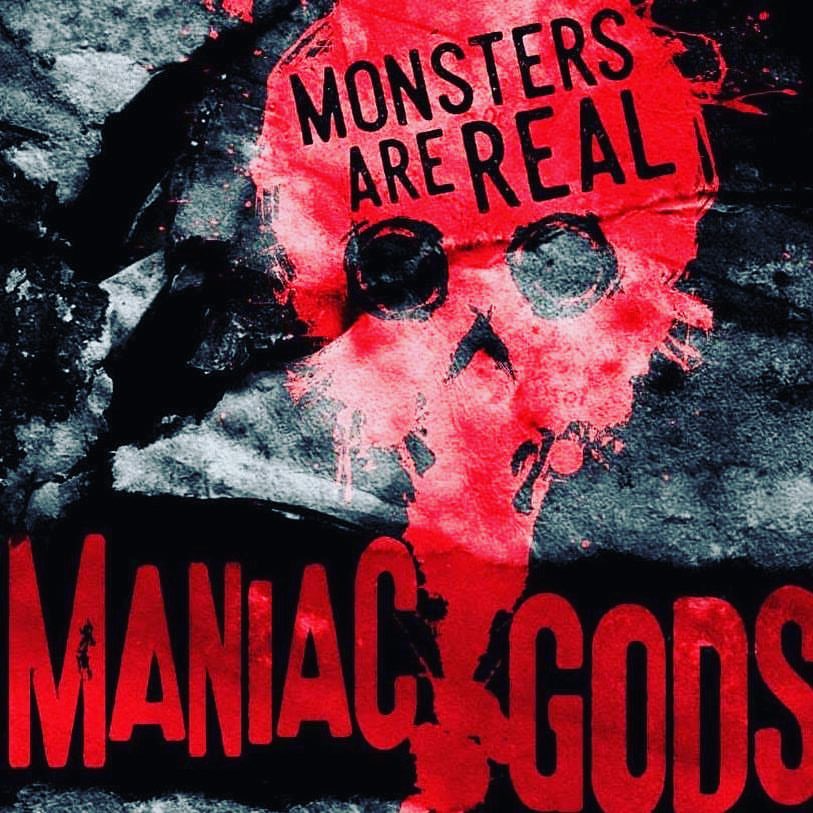 Where to start with this one…
I first read Rich Hawkins' fiction in preparation for interviewing him on the This Is Horror podcast back in 2015. I picked up "The Last Plague" and "Black Star, Black Sun", both of which are excellent. But what struck me was how as good as the writing was in "The Last Plague", Hawkins had improved by the time he brought out "Black Star, Black Sun", despite there not being a huge amount of time between the releases.
Fast forward three years and Hawkins has completed his "Plague Trilogy" and released some of the best novellas I've read in recent years. So I find myself pleased, yet unsurprised to be recommending his latest release "Maniac Gods".
I was delighted to pick up a copy of this book from source – aka Justin Park of The Sinister Horror Company at Edge Lit in Derby back in July. The cover art and production of the book are superb.
As ever with Hawkins' work, he blasts straight into the story, thrusting our protagonist Albie into a village overcome by religious mania, to which his ex-wife and daughter appear to have succumbed. What happens next is a visceral, gut-wrenching examination of a man groping for salvation and reason in his life.
One of the many strengths of this novella is how Hawkins paints vivid characters, that immediately make the reader feel something – it isn't always empathy, but then it doesn't have to be. Whenever I've reviewed Hawkins' work in the past, I've always talked about his descriptive abilities. This novella is another stellar example of his talent. There is a sick poetry to the way that Rich writes, how he draws the fetid and disgusting. It's compelling, grim and not for the faint of heart. This is how I like my fiction.
Hawkins' nails the emotional core of the story. The horror of a missing child and broken family. The despair drips from the page, but in a way that drives the reader onward. He pulls at the heartstrings as well as delivering horror beyond words.
As with all of Hawkins' work – this book is highly recommended.
Pick up your copy here. Do it!
Dan