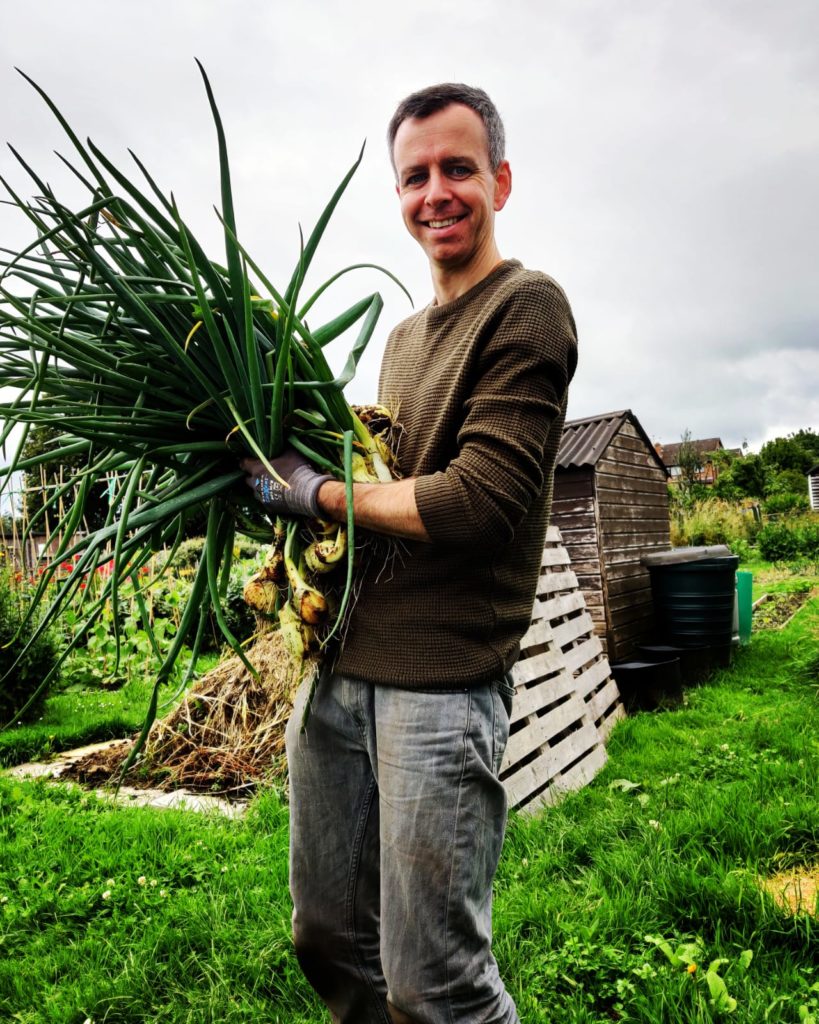 One of my favourite things to listen to is the magnificent Desert Island Discs. I rarely get chance to listen to it on the radio, instead gobbling it in podcast form. Sometimes I'll smash through six or seven of them in a day.
For those that haven't heard of it, the format is simple. A famous person is interviewed about their life and career. The list of interviewees ranges from politicians to musicians and writers. Each castaway chooses 8 records to take with them when they're stranded on a desert island. Hence the title.
Since lockdown began, I've been changing what music I listen to more often than I've changed my pants (although rest assured, I still change those daily). It all depends on mood.
When writing Lionhearts, my very angry novel about northern pride and the insidious impact of nationalism, I was hammering the music of Idles. They're a ferocious live act and their songs are not an easy listen. Idles ramped me to write the prose style and content that I needed to for this book.
I should add, I listen to music before writing, not during. The way athletes get pumped up in the dressing room before a match.
Now that novel is in the can and waiting to be sent out into the world, I'm moving on. The rage I needed for Lionhearts has passed and left me empty on the inside. I need comfort now. I need laughs. I need a change.
I started another book, Static, that has hit the skids. Despite finding the voice I wanted, I didn't quite find the joy in it that I needed. The story didn't light me up. Didn't keep me thinking about it in the way that my other novels have. The foundations are there, maybe just the timing is all wrong.
I took a deep breath. Dusted down my pride. Put it on pause. 40k words on hold.
I hate not having a project. I have to be busy. Putting this book on hold, consigned me to empty time. My nemesis.
As I do when I feel down or slightly off, I turn to music. This one was an easy choice. I fell back to an old favourite. A firm classic in our household, so much so that my three year-old daughter knows all the words.
Photosynthesis by Frank Turner.
A defiant song about living life your own way and on your terms, it's the antidote to work and all the other things that sometimes take up space in my head.
"But no-one's yet explained to me exactly what's so great, about slaving fifty years away on something that you hate.
Or by meekly shuffling down the path of mediocrity, if that's your road then take it but it's not the road for me."
Blasting this song and having a little dance in the kitchen with my daughter helped me to let go of the novel that wasn't working. Like when it helps me forget the drudgery of the day job, this song helped my worries that this novel wasn't quite right slip from my mind.
Life isn't about being mediocre or making do. It's about finding what lights you up. About following that through. Making the best of it.
For me, that's what writing is about too. Pausing a novel is hard when writing time is limited. But for now, it was the right call. I needed to clear my head. Fill up the well with books and music and get some joy back.
I took the time out. I turned to Frank. He provided. A weight has been lifted.
And the best part of it all? I've cracked what I'm writing next.
Long story short. We all deserve a little bit of joy, especially with what's going on in the world right now. Find your joy. Find your desert island discs – the songs that keep you going and save your life on demand. The songs that help you remember that work is not who you are. That writing and reading and expressing yourself can keep you human and sane and happy. Focus on those things and do your best to keep smiling.
Look after yourselves.
Dan